SPECIAL RATES FOR AORA2019 Delegates available at the following hotel.

The following hotels have offered discounted rates specially for AORA2019 delegates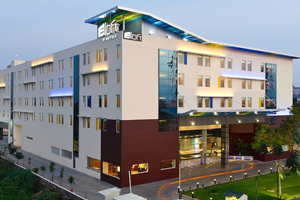 Hotel Aloft Coimbatore 4 km from Venue (10 minutes travel time).
They have also extended the following special benefits for delegates
Shuttle service to and from venue at fixed timings.
Since the conference sessions are slated to begin at 7 am, the hotels have agreed to give breakfast from 6 am onwards.
The travel time from the hotels is under 15 minutes to enable you to conveniently reach on time.
Please note, the rooms are subject to availability. Register soon and make your booking directly with the hotels using the below links.
For booking at Aloft
https://www.marriott.com/events/start.mi?id=1545218018136&key=GRP